Please select the purpose for your request.
Toronto Movers Request A Estimate
Our team is ready when you are, 24-hour service and support. Residential or commercial long distance moving services across Canada and US.
Residential or commercial movers in Toronto and GTA local moving services. Furniture assembly services . Accurate but speedy packing services for all your belongings.
Movers Toronto Sales Inquiry
The main focus of Toronto movers is on their moving and packing services – one of the best Toronto moving companies have 15 years of experience behind them and know how to make their clients happy, a fact that you can check with good moving reviews on Canada's largest and most trusted source for connecting with home professionals such as Google reviews, Yellow Pages and Yelp.
Movers Customer Support
If you'll decide to do the packing yourself get moving tips from best Toronto movers and enjoy a safe move. To find out what services would be the best to use try a google search for the best Toronto movers that can help you pick the right Toronto movers. You can also choose to look at the reviews of each company on Google.
Talk to Us
Please call 647-520-9688 . We are here Monday thru Sunday from 9am EST to 9pm EST.
Toronto Movers- Review us
Want to share your experience, good or bad? We are always striving to improve our services and welcome all feedback. Please contact us today. You can easily do this by visiting the Movers Toronto google page and leaving a review. You can also look us up on Yelp to view more images of our business which operates all over Ontario and beyond.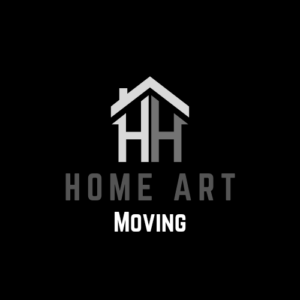 © Toronto Movers.
"Our moving company, Toronto Movers, has been working hard to bring more creative ideas to make our client's moves more manageable"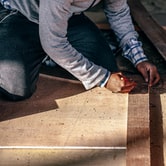 Movers Toronto
Home Art Moving
We specialize in residential moving, office moving, delivery, residential packing, long distance moving, and many other moving-related services.
Toronto Movers is among the most reliable and professional moving companies in Toronto.
Since 2005, our Movers Toronto have served people in Greater Toronto Area and Ontario.
We provide one of the best quality moves in Toronto, ON, and the surrounding areas
After reading Toronto movers' reviews on Google and comparing it with any other moving company website reviews, you would find us among Toronto's best movers at an affordable price.
You shouldn't expect the best moving company to be the highest priced always.
Our Toronto movers have given thousands of families like yours their best moving experience ever. Whether you're heading from a Downtown Toronto apartment to a cushy bungalow in Etobicoke, or from a duplex in Yorkville to a townhouse in Milton, our team is ready to help!
When you move with us, you know your things will be safe. Before we move anything, our professional movers in Toronto will protect your furniture with our heavy duty storage blankets. We also carry shrink wrap if your items need an extra layer of protection. To prevent any damage to large furniture items, we use shoulder harness straps and padded dollies. We also make sure we protect all your hardwood and tile floors when we get to your home.
The experience with these Movers went very well. Adam and his team were professional and courteous, making the effort to prioritize our needs. They were timely and punctual, working to meet moving schedules. They made sure to treat all belongings with care, paying careful attention to every item. Everything arrived in great shape with no damage!
This company just did an amazing job helping me move today. Adams guys did a great job.
They were quick and efficient. Moving is so stressful but they made it seem easy. We couldn't have done it with without these guys!
Mukul L- Google Review
Location
Home Art Moving
567 Roe Hampton Avenue Unit 1
Toronto, Ontario M4P 1S5
Contact
Need additional assistance? Please contact us:
Hours
We are open Monday to Sunday, from 9:00 am to 9:00 pm.
We also operate 24 hours for last minute moves and emergencies