Movers Toronto – About Us
HOME ART MOVING HAS BEEN SERVING THE GREATER TORONTO AREA FOR OVER 15 YEARS​

We provide proper and on-time packing and unpacking services. We have hired the best industry talent and our professional team is highly trained and certified. The proficient movers is the perfect destination for professional moving and storage services to residential and commercial clients in Ontario. We completely understand the stress while moving and our ultimate goal is to make it easy and have an in-depth knowledge of relevant packing techniques.
If you are searching the Internet for moving companies Toronto then look no further. For homeowners and commercial owners of Toronto, we are the Toronto movers of choice. We provide a professional and affordable moving service for household, business and corporate clients. We can provide local, long distance and nationwide moving services. As a professional Toronto movers company we also offer storage solutions, from overnight storage to long-term storage, we can provide you with a cost effective storage solution
We have the top-quality trailers and trucks equipped with lift gates for the safest transport of your goods. We offer a professional local Toronto moving service where we can transport your household or commercial items locally with the minimal of fuss. With our specially selected professional moving team, we are a company to trust.
Movers Toronto offer a professional and affordable moving service that is second to none. With our quality household moving service we can take away all the stress of moving and make it an enjoyable experience. As a professional movers in Toronto, we not only provide a professional and reliable long distance and local moving service, we also provide an affordable, safe and secure self storage service which can be used for overnight storage or short and long term storage.
​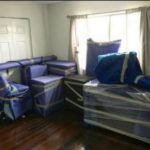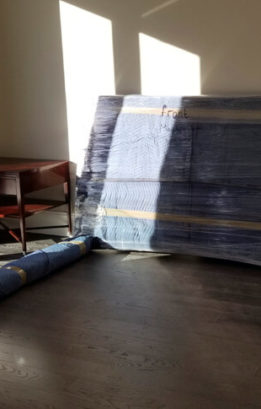 © Toronto Movers.
"Our moving company, Toronto Movers, has been working hard to bring more creative ideas to make our client's moves more manageable"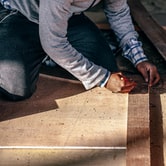 Movers Toronto
Home Art Moving
We specialize in residential moving, office moving, delivery, residential packing, long distance moving, and many other moving-related services.
Toronto Movers is among the most reliable and professional moving companies in Toronto.
Since 2005, our Movers Toronto have served people in Greater Toronto Area and Ontario.
We provide one of the best quality moves in Toronto, ON, and the surrounding areas
After reading Toronto movers' reviews on Google and comparing it with any other moving company website reviews, you would find us among Toronto's best movers at an affordable price.
You shouldn't expect the best moving company to be the highest priced always.
Our Toronto movers have given thousands of families like yours their best moving experience ever. Whether you're heading from a Downtown Toronto apartment to a cushy bungalow in Etobicoke, or from a duplex in Yorkville to a townhouse in Milton, our team is ready to help!
When you move with us, you know your things will be safe. Before we move anything, our professional movers in Toronto will protect your furniture with our heavy duty storage blankets. We also carry shrink wrap if your items need an extra layer of protection. To prevent any damage to large furniture items, we use shoulder harness straps and padded dollies. We also make sure we protect all your hardwood and tile floors when we get to your home.
Location
Home Art Moving & Delivery
567 Roehampton Avenue Unit 1
Toronto, ON, M4P 1S5
Contact
Need additional assistance? Please contact us:
647-520-9688
Hours
We are open Monday to Friday, from 9:00 am to 9:00 pm.